EVENTS • RENTALS • AUDIOVISUAL • WEDDINGS
BGolden Productions is the leading boutique event production company in San Miguel de Allende and El Bajio — providing Audio/Visual equipment and Event Services for
WEDDINGS, CONCERTS, CONFERENCES, FESTIVALS
and
CEREMONIES
. Under the direction of its Founder, 
DJ & Event Producer Brigham Golden
, the company counts many of the region's premier businesses and organizations among its valued clientele.
BGolden Productions offers a wide variety of services and equipment with consummate professionalism.
We work closely with each client to identify and meet individual needs and expectations
to ensure their event is a success.
Determining Audio/Visual needs can be confusing.
To simplify your planning, we offer two types of 'A/V Packages' which are appropriate for most events.
1) Wedding Reception / Concert /  Dance Party
(A/V suitable for Weddings, Party Events, live musical acts & DJs)
2) Ceremonies / Cocktails / Conferences
(A/V suitable for talks, officiants & ambient music)
3) Instant afterparty in Pioneer DJ and HK Audio
(A/V suitable for your afterparty delivered & Installed in 60 minutes)
All Packages include delivery, set up / removal, and on-site technician during your event.

BGolden Productions provides comprehensive event services, directly or in collaboration with our local partners, including:
DJ / musical-curation & booking
Event Planning / Management
Venue Selection & Permitting
Styling / Artistic-curation
Photo / Videographic Documentation
Bar & Catering
Stages / Furniture
Event Livestreaming via zoom, Mixcloud or any other Social Media Platform

BGolden Productions provides professional audiovisual equipment for rent a la carte —
utilizing the best imported brands — including:
HK, Yamaha, Pioneer, Shure,
Sennheiser, JBL, and Mackie.
Audio Equipment
Video and Illumination Equipment
Video / Webcast / Virtual Reality Equipment
Power Generator
Stages, Furniture and misc.
Equipment can be delivered and managed by us or collected and managed directly by the client for a discounted rate.
Have an inquiry?
CONTACT US
 directly for more information. Or get a quick and easy estimate for your event, just fill out our simple form below!
BGolden Productions counts many of the region's premier businesses among its valued clientele.
Hear what they have to say!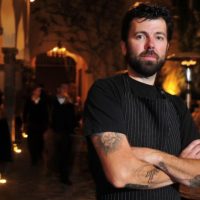 "BGolden has DJed and produced our last three New Year's parties. It's our best party of the year!"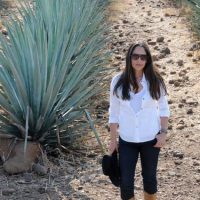 "BGolden is Casa Dragones' Resident DJ, and produces our tastings, press conferences — and of course our world-famous parties! Always with the best style and professionalism."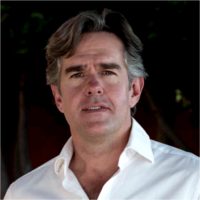 "As our resident DJ, BGolden provides excellent event production and musical curation for our diverse international clientele. We highly recommend BGolden Productions for your event."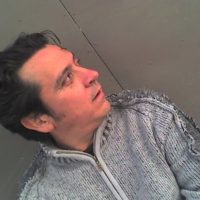 "Day of the Dead in San Miguel de Allende has been placed on the international map thanks to La Calaca Festival, the annual celebration of art and culture devoted to Dia de Muertos. BGolden Productions has lead the planning and production of this complicated festival and has been instrumental in its success year after year."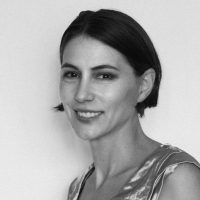 "We always recommend BGolden for weddings at our home Casa Chorro. Biligual and versatile, he tailors his music to our clients and his production makes each event unique and logistically seamless."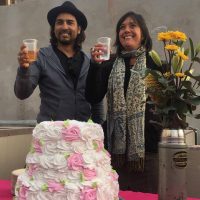 Alicia Wilson & Ernesto Ferrand
"Our amazing wedding would never have been the same without BGolden! He and his team found our venue and produced our reception. Plus, he is an AMAZING DJ and really made the whole crowd dance — even though we had guests of all ages, and from all over!"